UI/Shop
From sine.space Wiki
Shop
Click the Shop button in the bottom menu to search or browse the entire inventory of virtual goods in Space.
You can preview clothing items on your avatar before buying.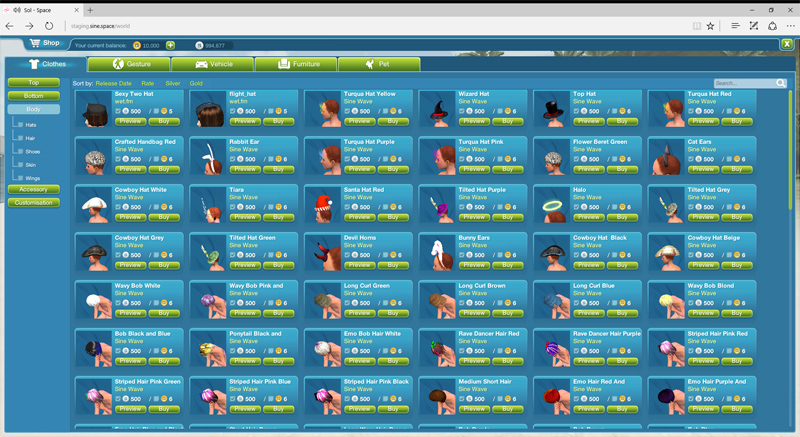 Gold and Silver
Silver credits are earned through your achievements inworld. Gold is purchased with real money.
It is up to individual virtual goods creators to decide which of their items can be bought with gold or with silver.