UI/Explore
From sine.space Wiki
Explore
Click the EXPLORE button in the bottom tab to open the explore window.
Search for regions in the search bar if you know exactly what you are looking for. Or browse the hot lists or the regions owned by your friends.
You can teleport to any region you see by clicking the ENTER button.
Please note some regions may be too large for webgl or mobile clients; you will get a warning and may be sent back to your original location if you try to teleport to a region like that. All regions can be accessed via the Space desktop application.
Region Information
You can click the minimap in the top right to bring up a panel showing information about the region you are in.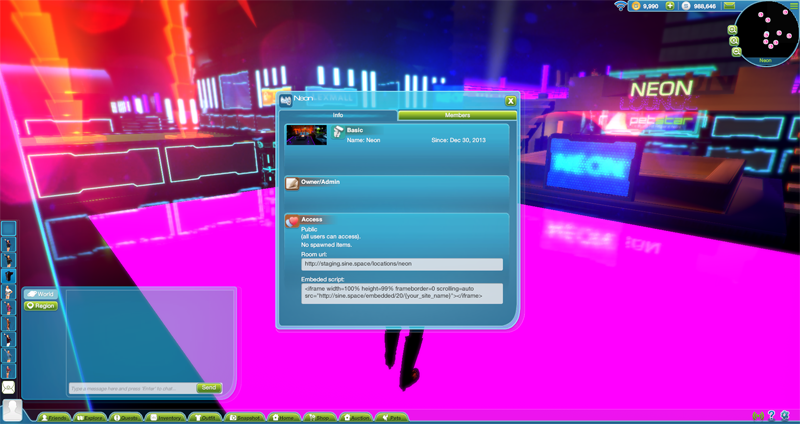 This includes the region url, so you can share a direct link to the region with anyone. And embed code allowing you to embed a portal to the region in a website, blog post or facebook post. Note: This is for web viewing, some regions are not able to be viewed via the web.
If you own the region you can also set access permissions here, limiting who can enter the region and who can spawn items.
Friends' Regions
You can see a list of each of your friend's regions by clicking the HOME button in their PROFILE.
Or by clicking EXPLORE (bottom menu) and then clicking the FRIENDS tab.