UI/Settings
From sine.space Wiki
Settings
Click the cog icon in the bottom right corner to bring up the settings window.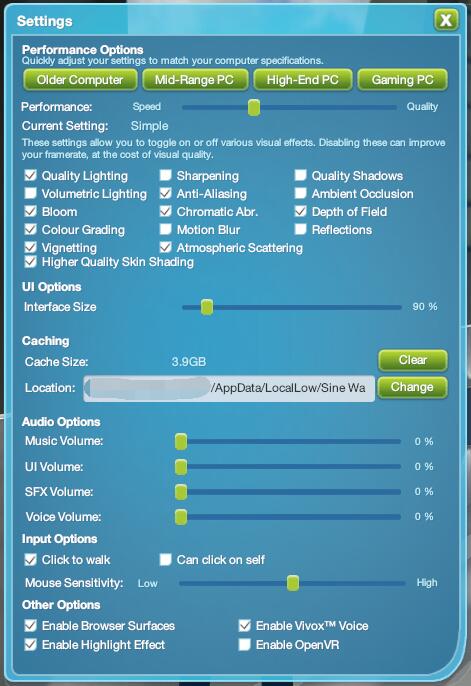 Visual Boost
Adjust the visual slider to improve performance or visual quality. If you are struggling to get a high quality experience try downloading the free desktop application instead of using the browser access; performance in the desktop application is much higher.
Get the sinespace viewer: http://sine.space/download
Volume Settings
Independently adjust music and effects sounds using the two volume controllers here.