UI/Inventory
From sine.space Wiki
Inventory
Click inventory to review and use everything you own. You can click items to discard or to deploy them inworld; add clothing items to your avatar, launch gestures or spawn vehicles and other scene objects.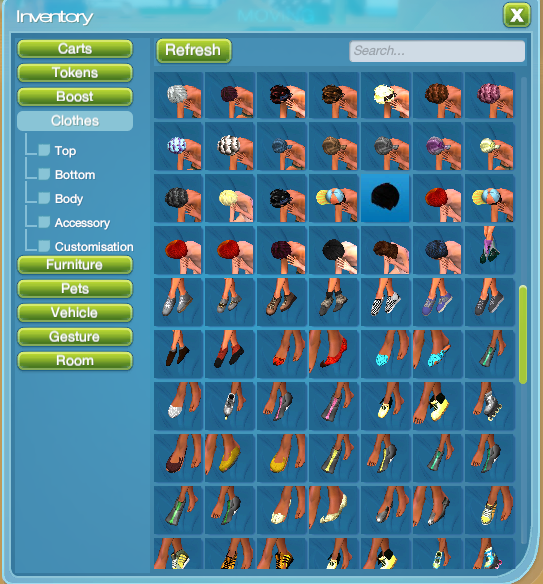 Some regions are set to prevent objects from spawning but you can launch gestures, including multi-person gestures, anywhere.
If you have just bought an item and you cannot immediately see it in inventory try clicking the refresh button in the top of the inventory window.
You will see all the clothing items you own in inventory; including items that are for skeletons or genders other than the one you are currently using.