UI/Profile
From sine.space Wiki

Changing Gender
1) Change his avatar and profile gender, click on the little grayscale head-in-a-frame on the lower-left corner of the screen.

2) This brings you to your basic profile, click on 'More'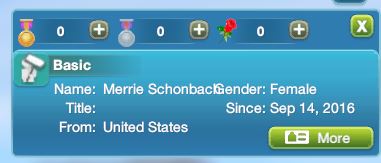 3) Click on edit and change your gender and anything else you would like others to see.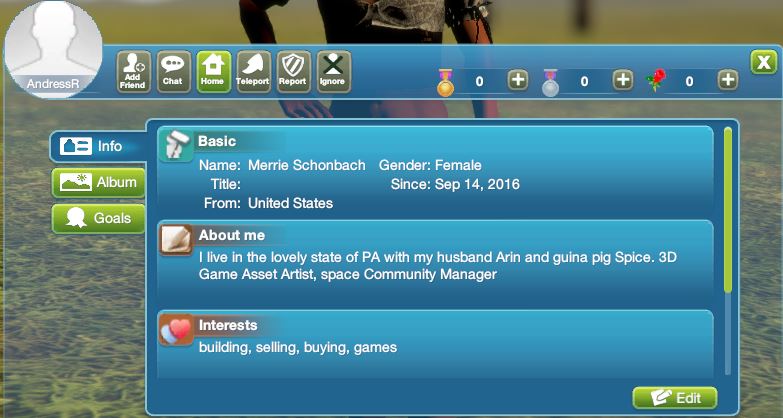 4) Exit out of the screens by clicking on the green X's in the upper right corner of each window.

5) Go to the Outfit button at the bottom of the screen, select 'New', and pick the Male/Female archetype you want, then click 'Switch'.